Ghanaian Gospel singer and founder of Rockhill Chapel, Rev. Sonnie Badu, has cautioned Christians to be wary of certain kinds of animals they consume. He said some could make them easily accessible to  demons.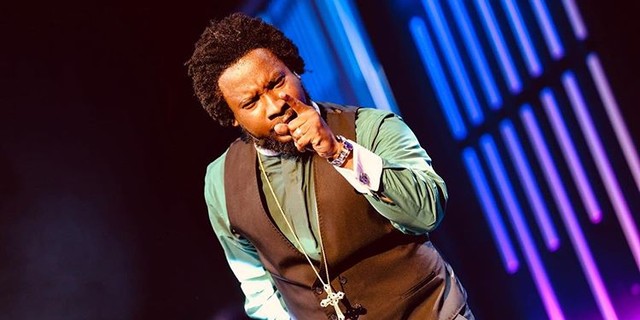 According to him, the Bible had declared some animals including pigs, unclean and as such, Christians must flee from them.
While addressing his congregants, cited 'pork meat' as one unclean meal that attracts evil spirits.
Sonnie Badu Explains
"When the devil wants to get through to you, they must first test your spiritual appetite. The number one way through which witches invade bodies is food. Also, the bible declares that some animals are unclean. What do you think an unclean animal is? In order words, when that unclean animal is found in you spiritually, it gives the witch quick access to jump in.
"Anything that has pork, pork is unclean! Even when you go to the Chinese restaurant and they ask for your order and you say pork, they keep asking you just to be sure, because they are aware of the kind of animal you are requesting to have," he stressed.
Touching on how demons usually operate on victims who consume unclean foods, he said,
"Once the demons discover that you have eaten something unclean, your spirit automatically gets subdued. Once you go to bed, they come, because you gave them access."
Sonnie Badu however, asked Christians to always pray before eating, adding that, some of these meals, particularly those bought from restaurants, are prepared by demonic agents.
"Some of you, the restaurants you eat, the one preparing the food is an agent. That is why, as a Christian, it is common knowledge that you should pray before you eat. Some of you, your appetite is so big you don't even pray," he cautioned.
Watch video below 
Credit: Pulse Ghana